OCCUPATIONAL THERAPY
Northwest Spokane Pediatrics has designed a new and innovative approach to holistic child care. NWSP is the first pediatric clinic in the region to offer in house therapy services including occupational therapy, speech therapy, and mental health counseling. This allows for increased communication and collaboration between therapists and providers synergistically providing a higher level of care than what may be otherwise achieved.
Occupational therapy provides a number of services, working with both the child and family, to increase the child's potential for success in home, school, and community settings. Our occupational therapy team works with the family to establish the needs of the child which may range from motor skills to sensory processing or social skills.
With the use of a state of the art sensory gym and treatment rooms, we have sought to create a fun and interactive learning environment. Through these spaces along with a staff of welcoming therapists, we have designed an environment aimed to facilitate learning and engagement on a new level. Our focus has been creating a setting where kids look forward to sessions and are therefore more likely to explore new ideas, concepts, and strategies to address their needs.
Our therapists are certified by the National Board for Certification in Occupational Therapy as well as licensed by the Washington State Department of Health. All provided services and treatment strategies are evidenced based to ensure the highest quality of care. Therapists are kept constantly up to date with the newest methods through continuing education efforts. An emphasis is placed on a relationship building model to ensure trust, openness, and communication between therapist, child, and family.
HOW DOES IT WORK?
If you feel your child may benefit from services, please schedule an appointment with your provider and discuss your concerns. You will then receive a referral and an initial evaluation will take place to discern your child's needs and an appropriate plan of care. The initial evaluation includes an assessment with your child as well as a clinical interview with the parent to collect all necessary information. From there, a treatment plan and goals are created. Sessions are generally 50 minutes in length and take place on a weekly basis, but plans are flexible to best fit the needs of the family. A home program will also be designed and provided by the treating therapist. These may range from fine motor activities to the integration of sensory strategies at home. This will arm the family with the knowledge and confidence to make further progress outside of therapy and ensure a quick road to success.
WHAT WE TREAT?
Our therapists treat a number of concerns including:
OUR SERVICES
Northwest Spokane Pediatrics offers services for children from birth until grade 12. We are invested in our patients and do all we can to ensure they live full, healthy, and productive lives! But we are more than a just a pediatric practice. We are proud to offer services in-house such as asthma testing, ADHD behavior assessments, IMPACT testing, and more. This allows us to be involved in each step of your child's care, and keeps you from having to visit multiple specialists!
Same Day Appointments
We're available 7 days a week and have specific office hours with all doctors on staff. Outside of normal office hours you can receive an on call Doctor or Nurse at your nearby hospital if needed.
GENERAL ENQURIES
1.800.458.556

noreply@yourcompany.com

121 King Street, London
Unighted Kingdom
OFFICE HOURS
| | |
| --- | --- |
| Monday – Firday | 8:00 – 5:00 |
| Saturday | 9:00 – 5:00 |
| Sunday | 11:00 – 4:00 |
DEPARTMENTS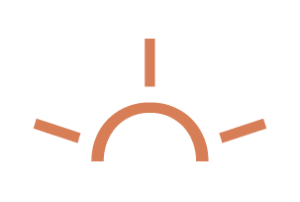 OCCUPATIONAL THERAPY
Occupational Therapy focuses on helping children with a physical, sensory, or cognitive disabilities be as independent as possible in all areas of their lives. OT can help kids with various needs improve their cognitive, physical, sensory, and motor skills and enhance their self-esteem and a sense of accomplishment.
Ready For A Visit?
We are located at 220 E. Rowan Ave. Ste. #150 in Spokane, Washington (99207). Our office hours are Monday – Friday 8 am – 5 pm. Schedule an appointment with us today – we look forward to seeing you soon!