Northwest Spokane Pediatrics is proud to provide comprehensive speech therapy services including evaluation, treatment, and home programs to our pediatric clients in Spokane, WA.

Our pediatric speech language pathologists are certified by the American Speech Language and Hearing Association and licensed by the Washington State Department of Health. We utilize evidence-based treatment to develop an individualized plan of care to meet each child's unique needs to improve communication and/or feeding abilities.

Our speech therapists work closely with our whole team including the primary care providers, nurses, occupational therapists, and counselors to ensure a whole-child approach for optimal developmental care.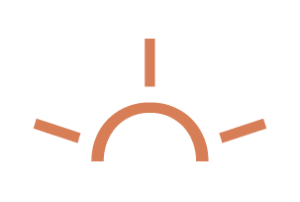 HOW DOES SPEECH THERAPY WORK?
If you are interested in pediatric speech therapy services, please schedule an appointment with your primary care provider to discuss your concerns. They will then send a referral for our speech therapist and you will be contacted by our therapy team to schedule your initial evaluation with one of our speech therapists.
Following our initial evaluation your therapist will create goals for your child. Children are typically seen one to two times per week depending on needs and therapist availability. A typical speech therapy session is 30 minutes long and includes both structured tasks and play-based activities to target our therapy goals with evidence-based techniques.
Each child is provided with weekly homework to target in the home program. These can include structured worksheet tasks or play-based instructions with specific goals to incorporate into the child's natural environment.
Our pediatric speech therapists treat a wide range of disabilities and disorders with evidence based practice. Common difficulties we work with include, but are not limited to: 
Articulation/Speech Production Disorders

Stuttering

Expressive and Receptive Language Disorders

Late Language Emergence ("Late Talkers")

Dyslexia and Reading Disorders

Childhood Apraxia of Speech 

Autism Spectrum Disorder

Social Language Impairments

Sensory Feeding Disorders

Oral Motor Feeding Disorders

Alternative Augmentative Communication (AAC)
Ready For A Visit?
We are located at 220 E. Rowan Ave. Ste. #150 in Spokane, Washington (99207). Our office hours are Monday – Friday 8 am – 5 pm. Schedule an appointment with us today – we look forward to seeing you soon!